Happy Friday!
We have a ton of company coming this weekend and I couldn't be happier! I am stalled in my project but I plan to finish next week and share it with you then.
In the meantime, I wanted to share this photo. There are several great things about this picture: the curtains (I love the rod), the light fixture, and the cabinetry. However, the reason I have this image saved is the bar stools. I love the print and how it coordinates with the dining chairs peeking out from the corner.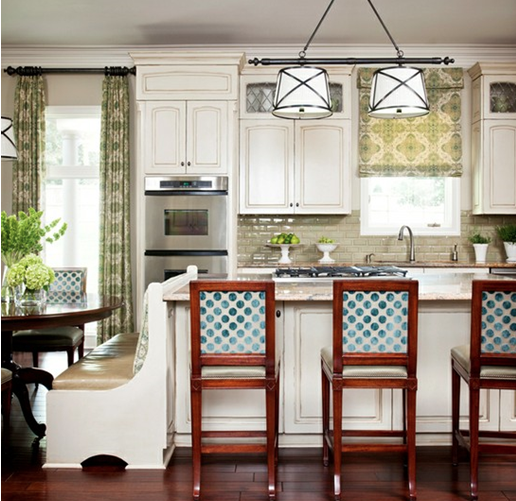 We have 2 bar/counter areas in our kitchen and I'm on the hunt for 4 bar stools for not a lot of money. I love the idea of an upholstered back that is different from the seat!
Anyone seen any great deals on bar stools lately? I have been searching high and low and let me tell you they are expensive!
Have a great weekend!