Hello!
I made it to HomeGoods the other day for the first time in months and I thought I would share some of the favorite items I found.
Well, this isn't a favorite.....but I had to share. A plush dresser (like a fuzzy stuffed animal)....
WOW...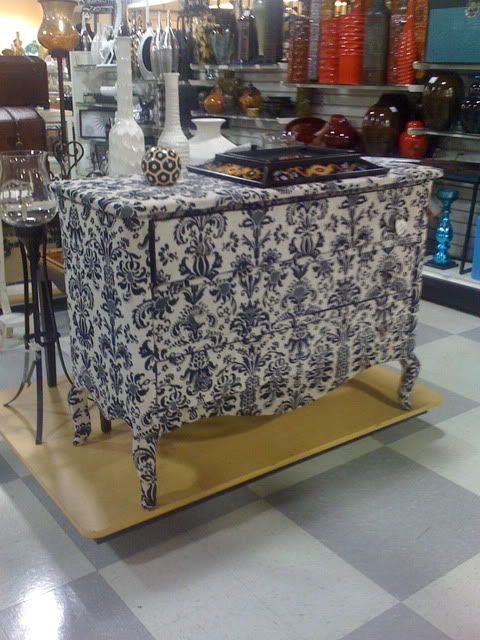 Sea Glass lamps- these were beautiful and I could see them in flanking a bed on the nightstands
This was a great gourd inspired lamp that would look great anywhere but I pictured him on a great entryway table with a mirror and some fresh cut flowers
I love this lamp! I wish there had been two as I would have seriously considered them for our guest bedroom. It was chunky with a perfect linen shade!
A great rustic inspired mirror
Another rustic inspired item
This is fabric I'm considering for a project I'm working on. I think I need to just go ahead and pull the trigger!
And these are a few items I picked up at a local thrift store last week. The candle holders were only $3.50 each. I already have 4 mercury candle holders in varying sizes and they are perfect for everyday use (ours are on our mantel right now) and they're great for decorating for Christmas as well. The white urn was only $3 and while I don't have an immediate use for it I couldn't pass it up. I'm sure I'll think of something! :)